I have been praying a lot in the past few days for the world's children – to know they are in God's loving care, safe, nurtured and appreciated.  I was thinking about how much Christ Jesus loved children, as is mentioned in Matt 19:14
But Jesus said, Suffer little children, and forbid them not, to come unto me: for of such is the kingdom of heaven.     — King James Version
I've looked in many Bible translations for insight into that last phrase "for such is the kingdom of heaven".  The translations are divided in pointing out that the kingdom of heaven is populated by children of God and noting that it is children that make up the kingdom of heaven.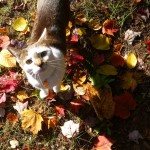 Some of the qualities of childlikeness that comprise the kingdom of heaven are: innocence, playfulness, activity,  joy, curiosity.  All qualities that dear Peanut expresses.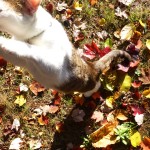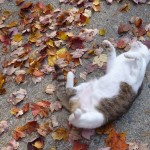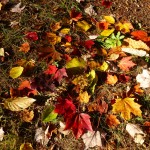 When we look around with hearts open we see childlikeness all around us.  We can contribute to that wonderful sense of childlikeness, the kingdom of heaven, by being childlike ourselves.  This is much different than being childish.
Childishness is self-centered and cares mostly about getting and having.  Childlikeness, on the other hand,  is expansive and shares its sense of wonder and joy with everyone it meets.  Childlikeness expects only good.
Let's all be more childlike and less childish!  Then we will see and feel the healing power of living in the kingdom of heaven.